RCCS Releases 2021 Annual Report
May 12, 2022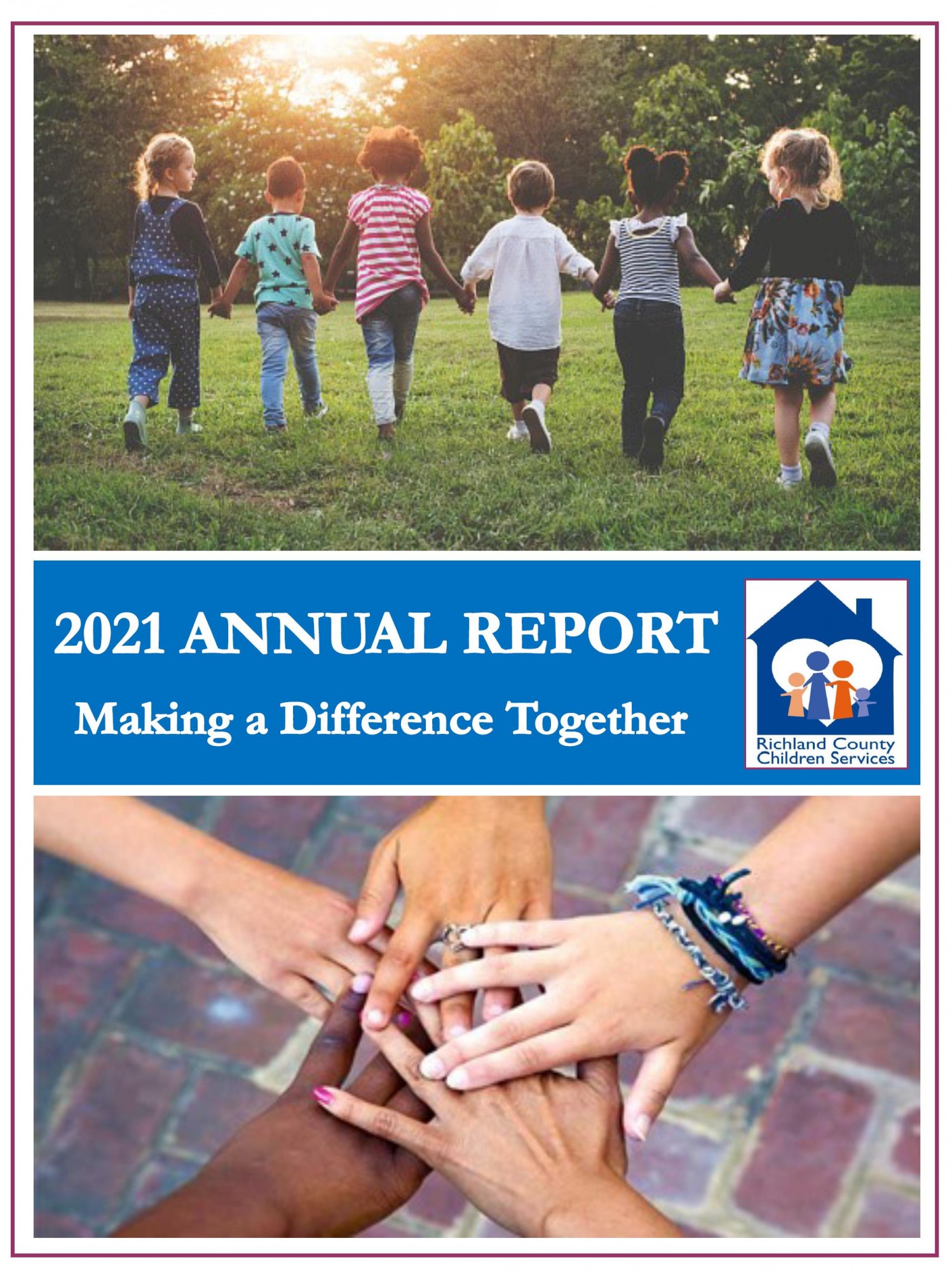 Richland County Children Services has released the 2021 Annual Report, "Making A Difference Together."
The report highlights the agency's Commitment to Teenaged Youth, 2021 Adoption Families, Excellence in Programs, that include Kinship Navigator Program, Family Finding, Ohio Accelerated Safety Analysis Protocol (ASAP), and Ohio START.
The report also includes a letter from Executive Director Nikki Harless, and a section called "Making A Difference Together," which highlights community events the employees of RCCS have participated in as a way to give back to the residents and communities the agency supports.
"Making A Difference Together is more than just a saying, it is what RCCS strives to do each and every day while working throughout the Richland County community. We work together with numerous other organizations in order to make a difference in the lives of the children and families we serve, " said Nikki Harless Richland County Children Services Executive Director.
« Back to News