Foster Families enjoy annual Christmas party
December 10, 2021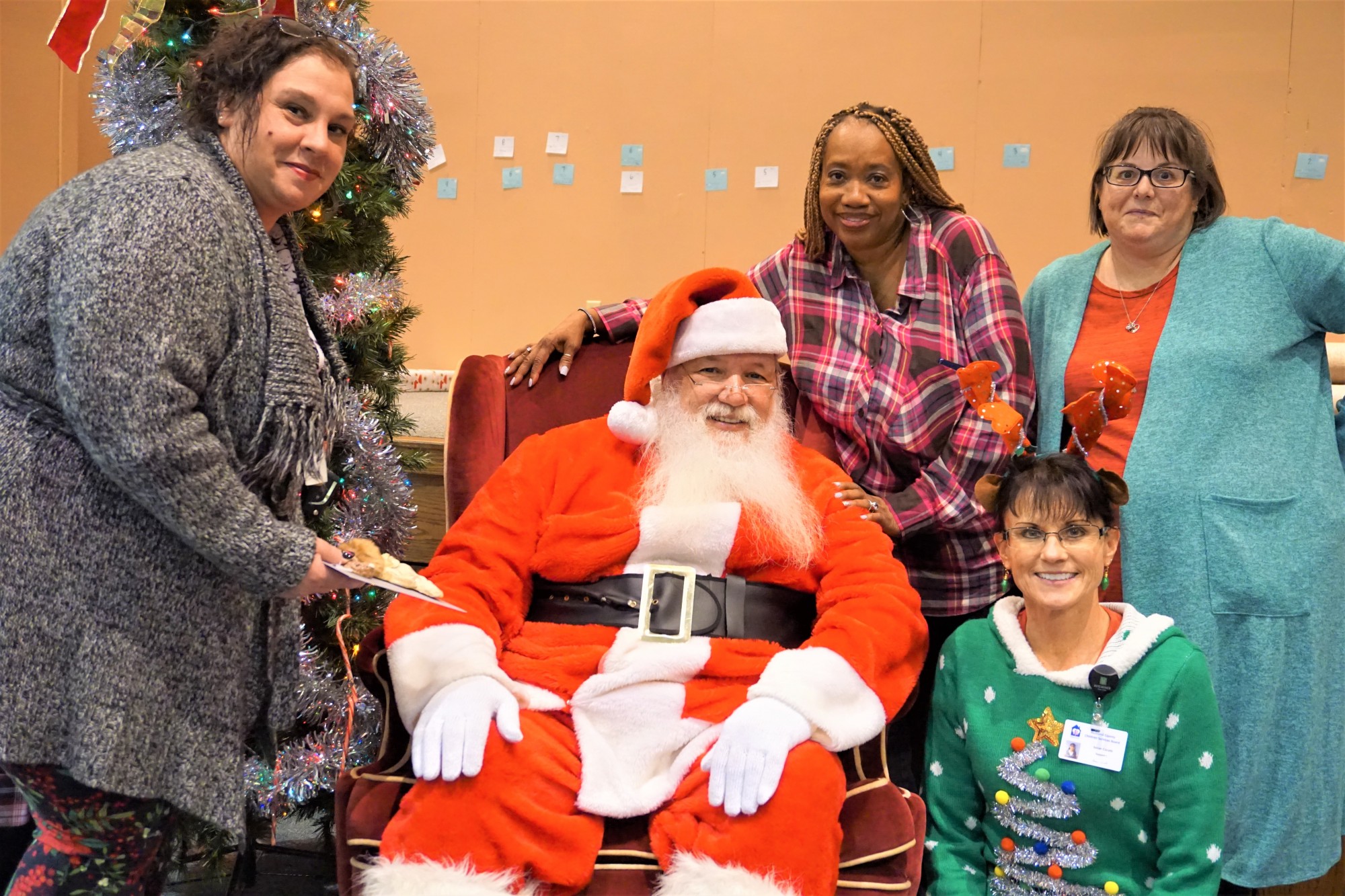 Pictured: RCCS Placement team with Santa. Sarah Owen, La'Shaun Reuer, Heather Higgins and Susan Curatti.
Mansfield, Oh - Richland County Children Services biggest celebration returned to the delight of the children and families the agency serves.
The Annual Foster Christmas Party was held Friday, Dec. 3, at Berean Baptist Church gymnasium, 2145 Middle– Bellville Rd. The Berean Baptist Church Men's Club hosts the event.
About 297 people enjoyed a taco bar, sundae bar, chicken with green beans and mashed potatoes prepared by the men's fellowship.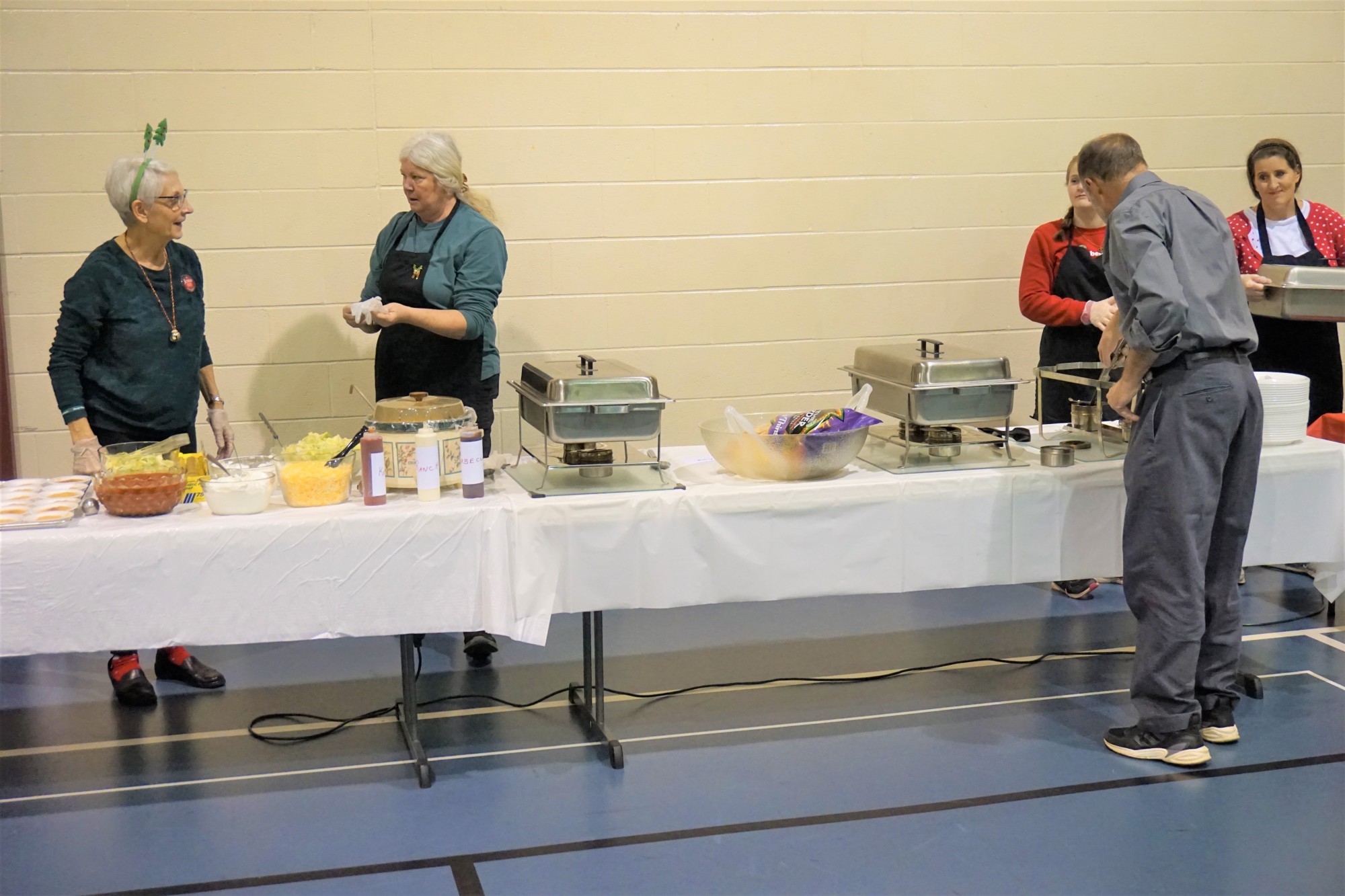 The stage in the gymnasium was filled with beautifully decorated gifts in the spirit of Christmas. A total of 171 children, 11 and under received gifts that were shopped for by the placement team and 52 children, 12 and up received a gift card.
The Berean's women group also handed out gifts to foster mothers, which included a pampering item and a motivational book.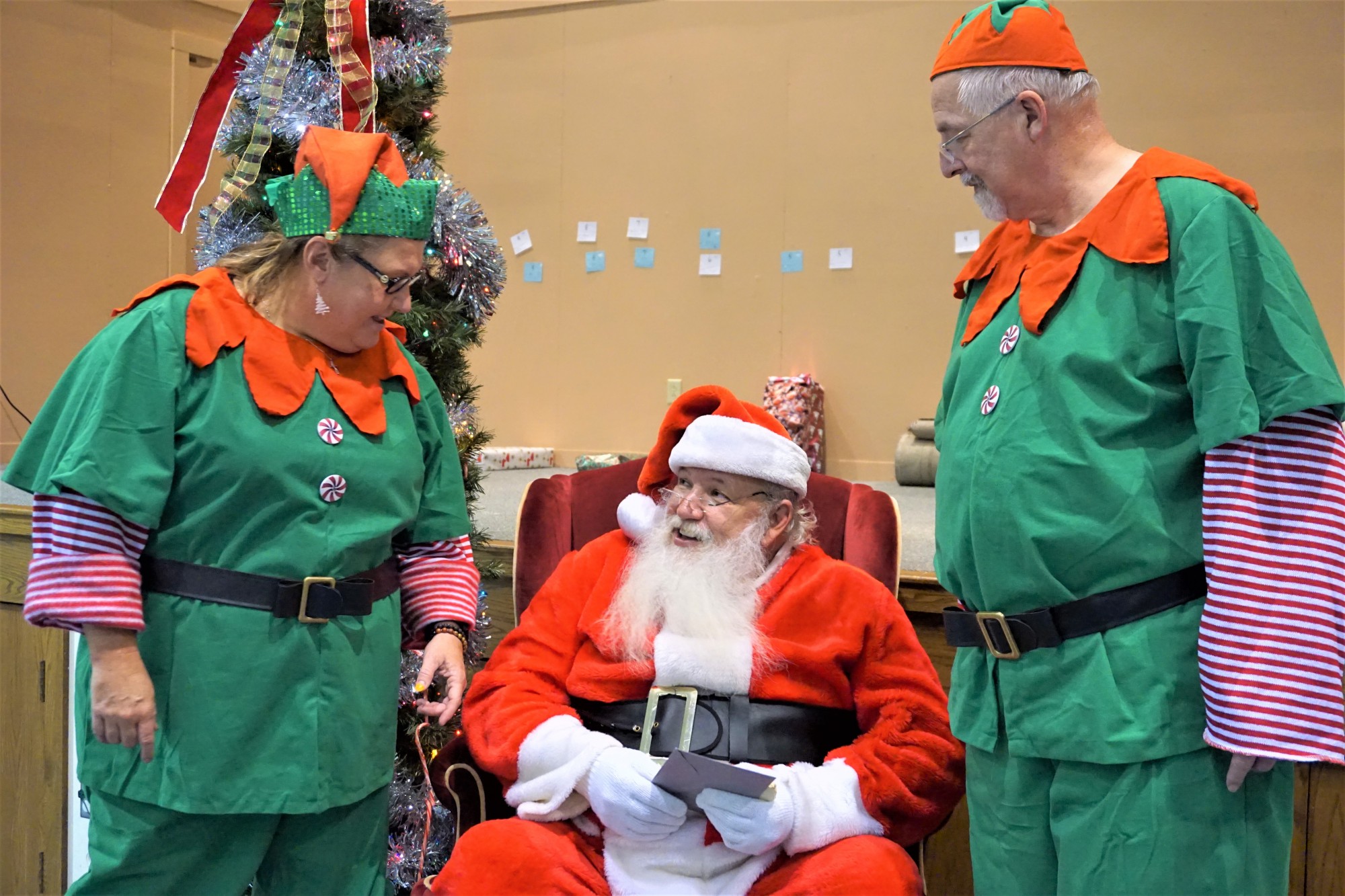 Santa Claus made a surprise visit to the celebration.
Gift wrapping took place the day before the event and was attended by 10 members of the staff at RCCS Phil Fraley, Jen Hissom, La'Shaun, Heather Higgins, Tiffany Rouse, Darlene Chinn, Erica Denham, Taylor Bryant, Nordia Theophile, and Sarah Owen.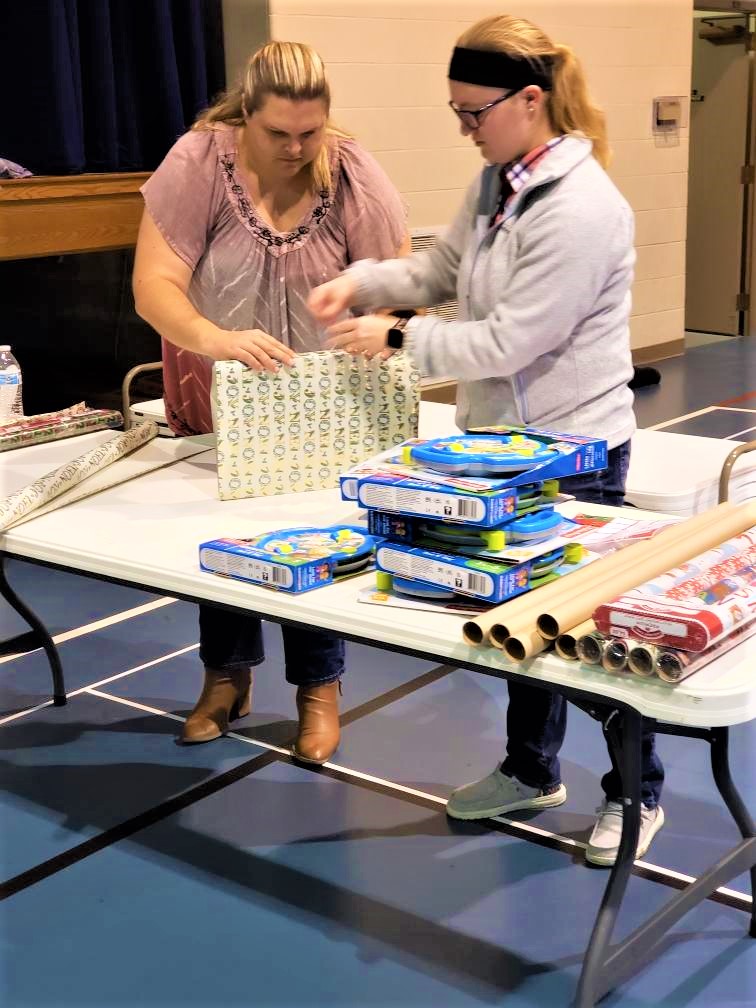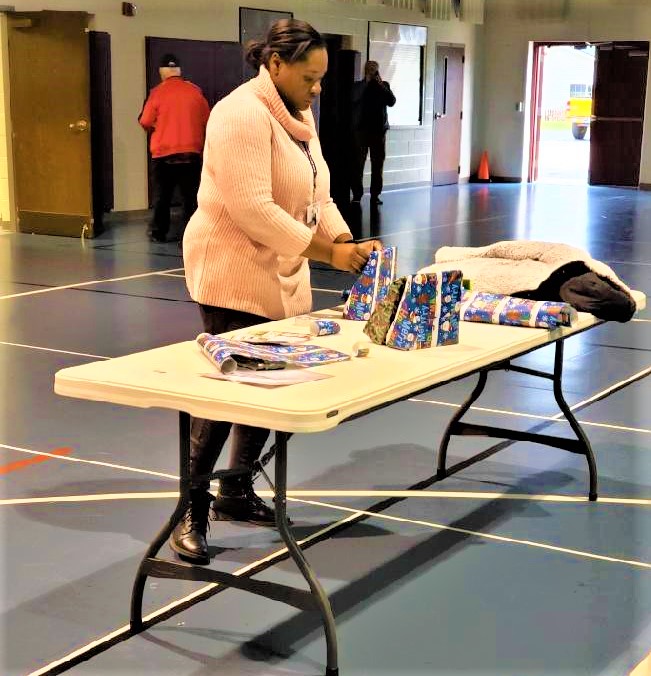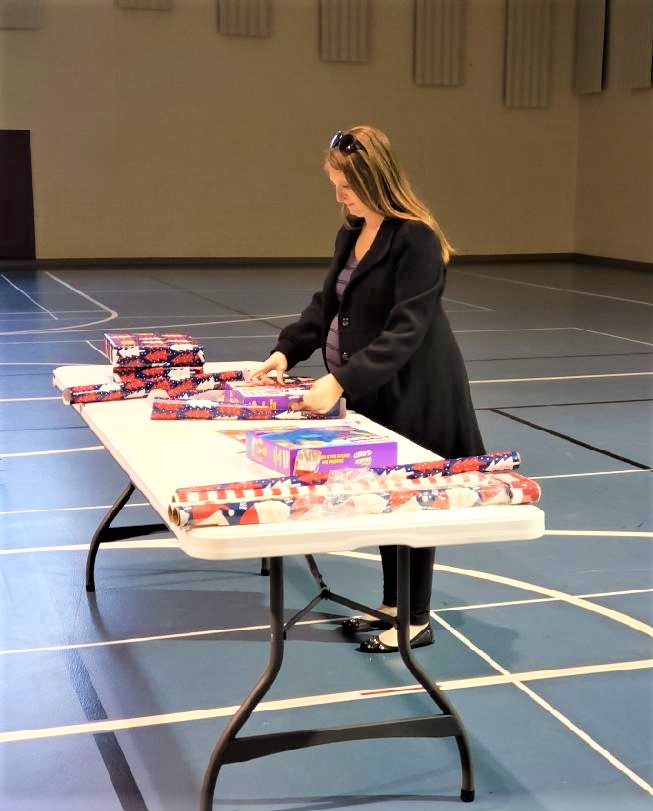 "This year was great because RCCS had been doing drive—thru Santa due to Covid; however it was great to be a part of this event and see everyone's smiling faces, " said Owen.
"Santa brought some Christmas cheer (as he always does) and his helper Elves did a wonderful job of spreading cheer with a gift to each child. By the faces that were seen as the children enjoyed a meal with family and siblings, and opened a gift from Santa I believe this year was a little extra special in the way that we were back together as a community. Jen Hissom was even able to arrange a respite for one child so a set of siblings could have a night together (these children are all in separate foster homes). A special thank you to all the staff at RCCS that helped out with this event," said Owen.
« Back to News