Richland County Children Services gets new signage
October 1, 2021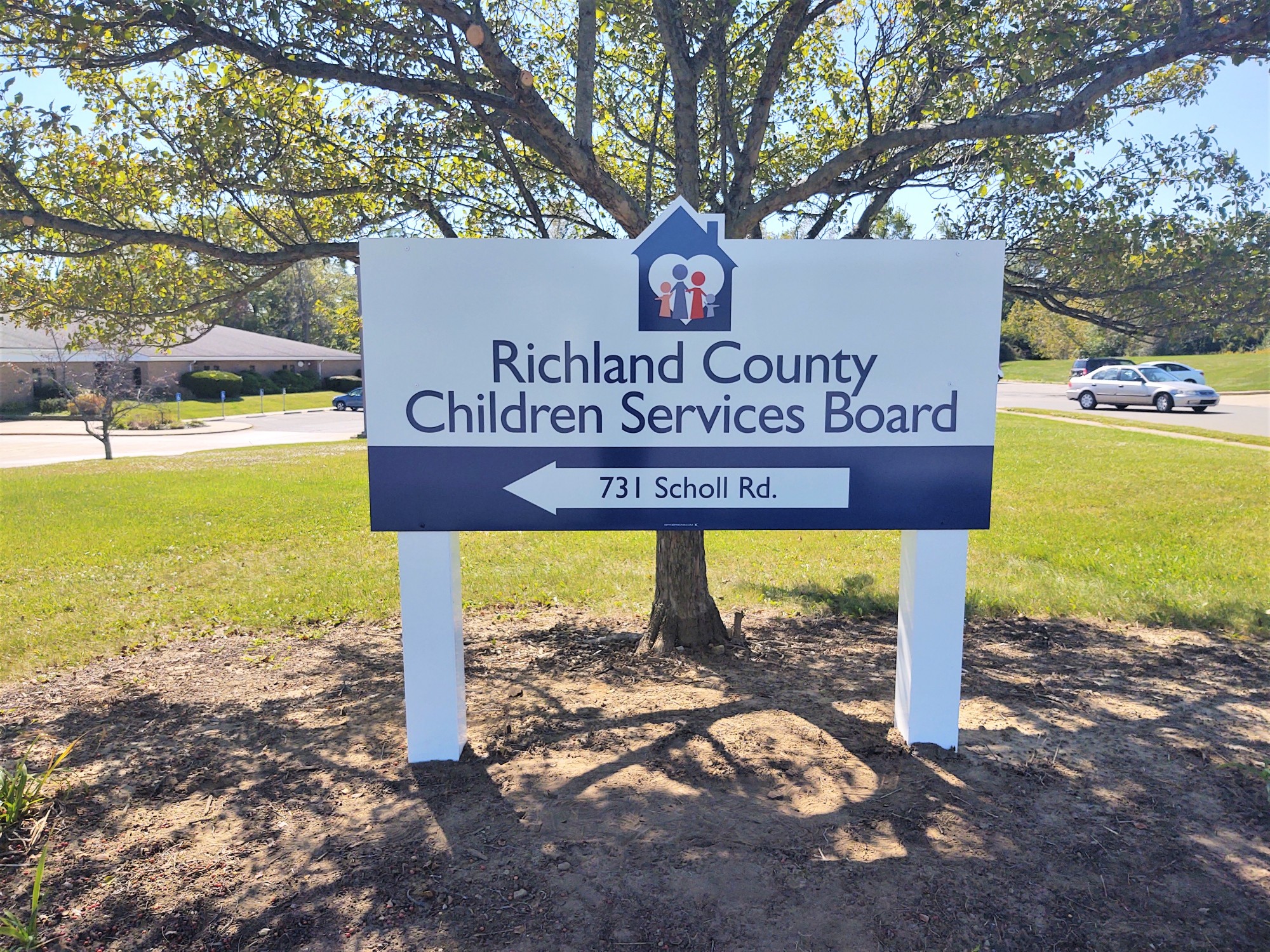 People coming to Richland County Children Services will be greeted with new signs when they enter the facility.
Spyder Signs & Graphics, located in Mansfield, designed, fabricated, and installed the signs on the front of the agency building and the driveway entrance leading to facility.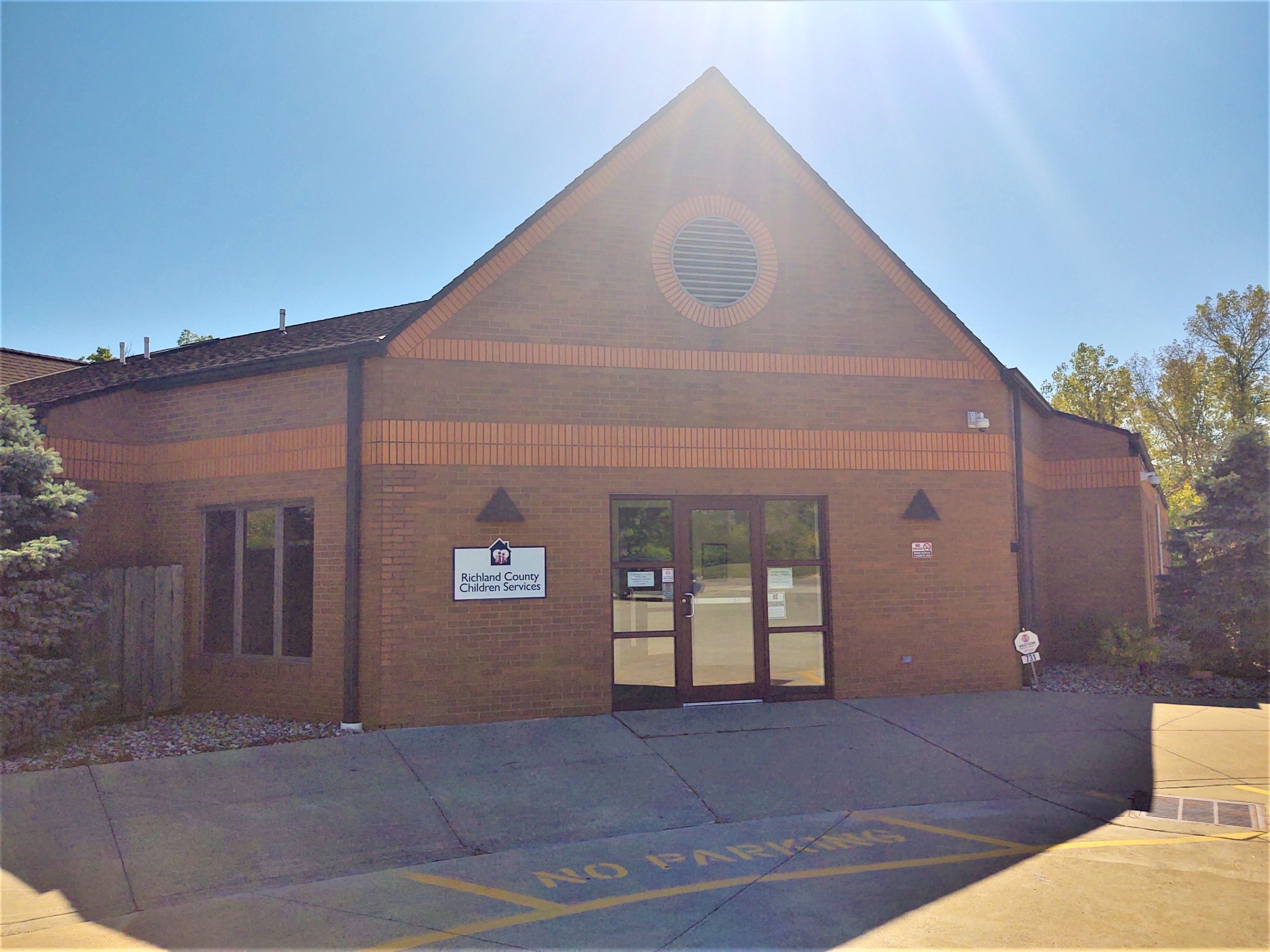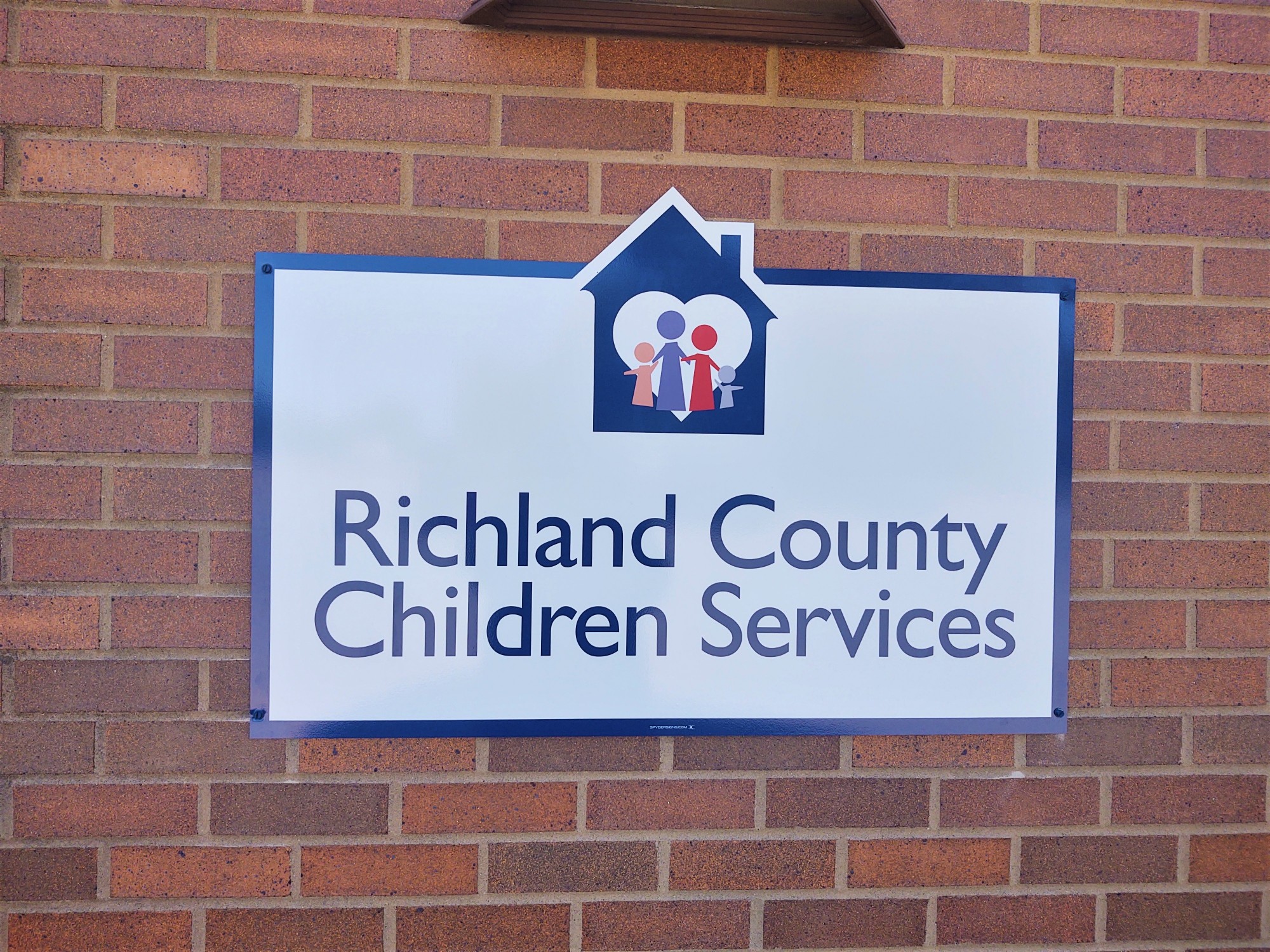 Agency finance director Kevin Goshe hopes the public likes the new sign that replaces the old sign that had been in place since 1991.
"The old sign was getting worn and people found it difficult to see the arrow at the bottom directing them to turn left into our driveway. People have often told us they mistakenly went to Catalyst thinking that was our building only to be directed here. We decided to go with a sign that was brighter and had a more-prominent arrow. We also added a sign on the building itself since there was nothing to indicate to visitors that this is Children Services," said Goshe.
« Back to News