County Commissioners observe National Foster Care Month with proclamation
May 5, 2021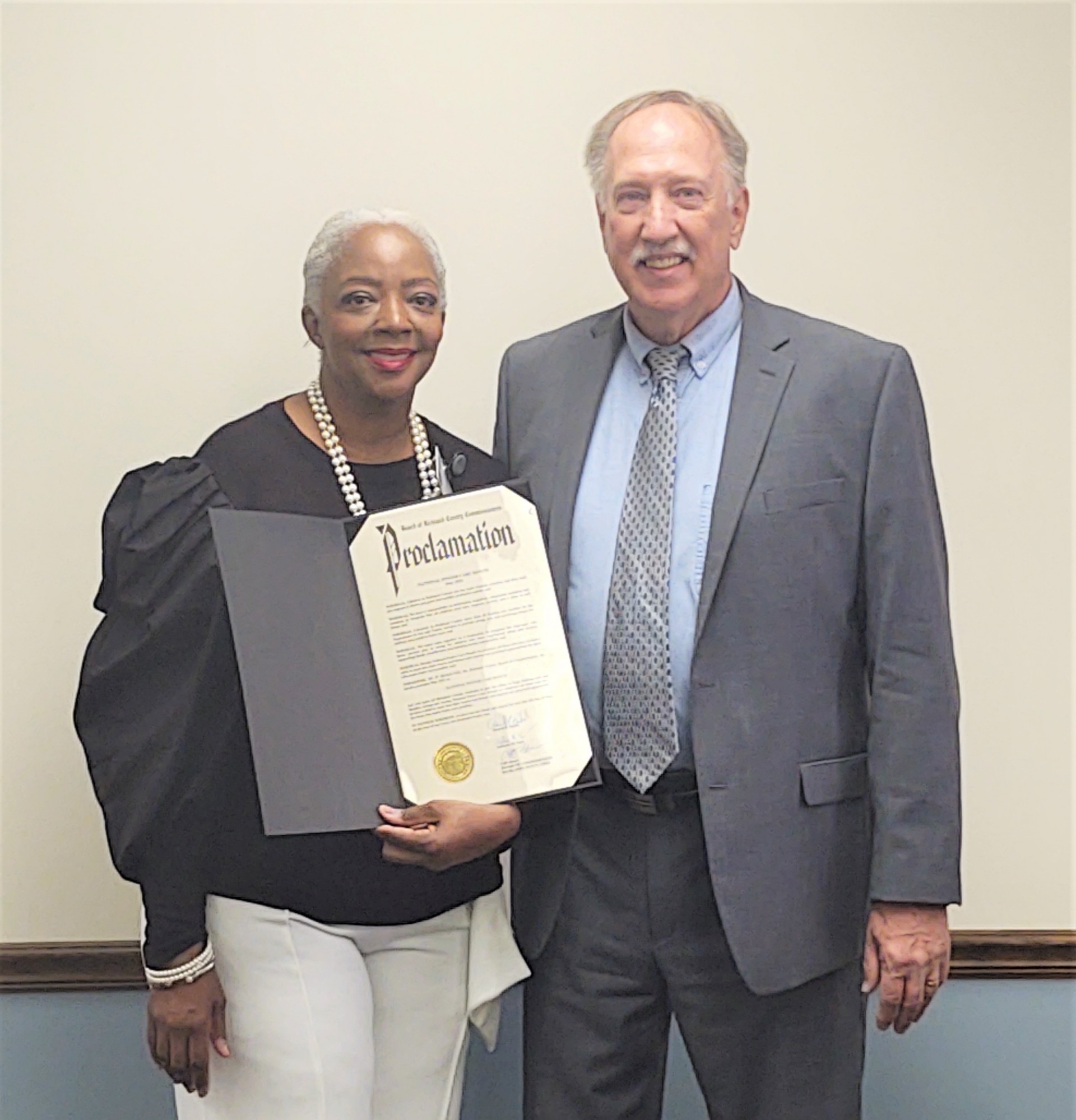 Pictured: Joetta McCruter – Polk, Foster Care Recruiter and Cliff Mears, Richland County Commissioner
The Richland County Board of Commissioners issued a proclamation Tuesday, May 4, designating May as National Foster Care Month in the county.
Commissioners Cliff Mears, Tony Vero and Darrell Banks presented a resolution to Richland County Children Services (RCCS) Foster Care Recruiter Joetta McCruter-Polk, calling all citizens to join the effort to keep children safe and families strong; and celebrate all those who have invited a child in need into their hearts and homes making foster care possible.
This year's national theme is "Foster Care as a Support to Families, Not as a Substitute for Parents." There are over 423,000 children and youth in foster care across the country, and many have been facing increased isolation over the past year. Over 15,000 children are in foster care in Ohio. In 2020, 7,700 foster children were reunified with their families.
The goal of Richland County Children Services (RCCS) is always reunification. RCCS has on average 100 children in custody with close to 60 foster homes. Out of the 100 children, 30 percent of them are teenagers. Families are needed for all age children, but especially for older youth. The Agency currently only has two foster homes willing to care for teens.
"Richland County Children Services believes every child needs a permanent home," said Joetta McCruter-Polk. "We need foster parents for sibling groups, and teenagers. We also need African - American foster care families."
To learn more about becoming a foster caregiver or to support children and youth, contact Richland County Children Services Foster Care Recruiter Joetta McCruter – Polk at 614-264-6176 cell or 419-774-4100 or visit /foster-adoption/foster-adoption-2.
« Back to News