Staying Safe Together is theme for National Child Abuse Prevention Month
March 29, 2021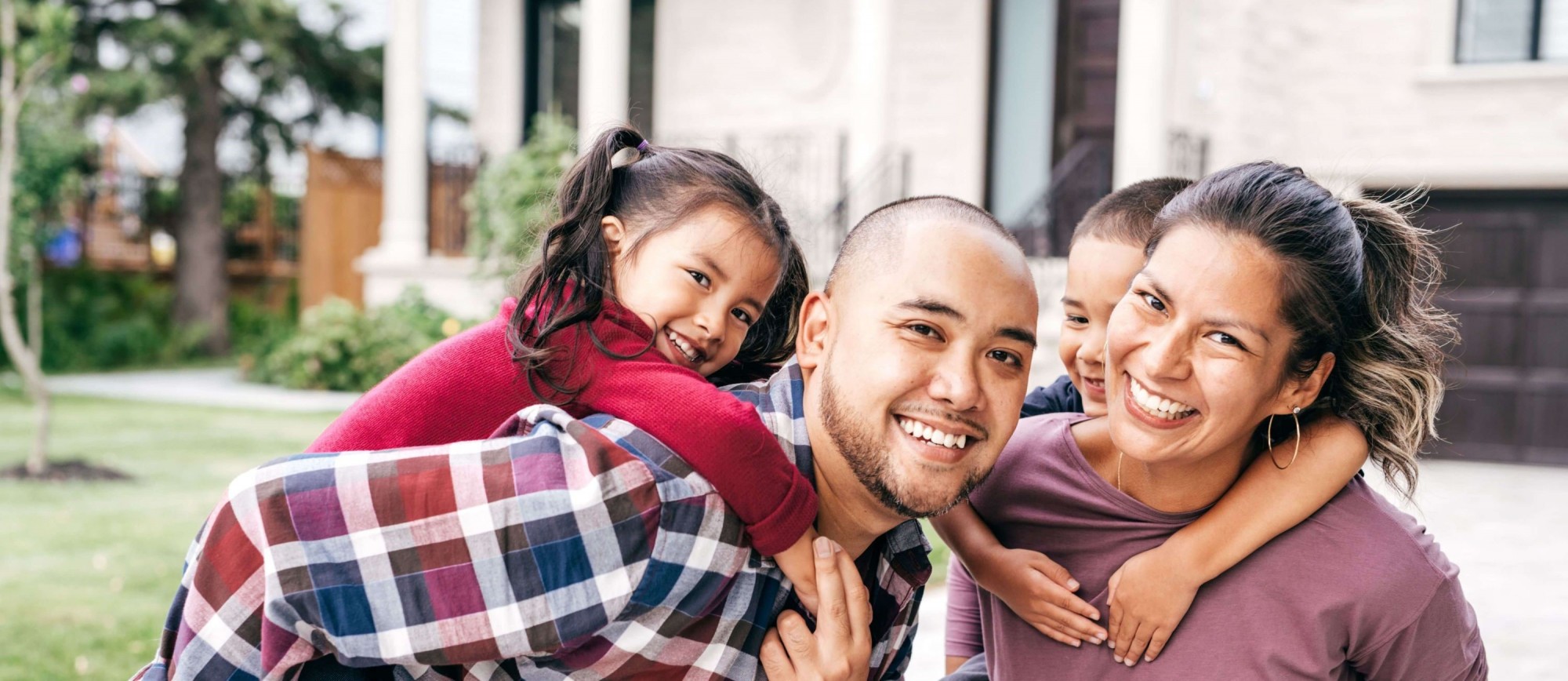 National Child Abuse Prevention Month recognizes the importance of communities working together to help families thrive and prevent child maltreatment.
During the month of April and throughout the year, communities are encouraged to increase awareness about child and family well-being, and work together to implement effective strategies that support families and prevent child abuse and neglect.
This year Richland County Children Services theme is "Staying Safe Together." The most important thing we can do to help children thrive is to support families before they reach a crisis. This month and throughout the year, Richland County Children Services (RCCS) encourages all individuals and organizations to play a role in making Richland County a better place for children and families.
By ensuring that parents have the knowledge, skills, and resources they need to care for their children, we can help prevent child abuse and neglect by making meaningful connections with children, youth, and families in our communities.
"Everyone's participation is critical. Focusing on ways to connect with families is the best thing our community can do to strengthen families and prevent child abuse and neglect, " said Brigitte Coles, RCCS Community Engagement Specialist.
RCCS is marking National Child Abuse Prevention Month with a display and activities.
Child Abuse Prevention Month Kick Off, Richland County Courthouse, 50 Park Ave E, Commissioners Board Room, Thursday, April 1, 9:30 a.m. Richland County Commissioners will present a Proclamation in observance of National Child Abuse Prevention Month.
Pinwheels for Prevention, April 1 Pinwheels will be on display in the front lawn of the Richland County Court House for Child Abuse Prevention Month. The Pinwheels represent every report of abuse or neglect received by the Agency in 2020. The Blue Pinwheels are a reminder that every child deserves a safe, happy, and permanent home. The blue pinwheel has become a national symbol for child abuse prevention.
April activities include:
The 8th annual Calendar Picture Contest for third grade students throughout Richland County. The theme this year is "Staying Safe Together."
Free Parenting Workshop, Richland County Children Services, 731 Scholl Rd., Mansfield, Saturday, April 3, 10, 17 and 24, from noon to 2 p.m. RCCS is partnering with The Starts Within Organization (S.W.O.) Founder and Author, Carlos Christian, to present the free parenting workshop.
The workshop will offer parenting skills, resources, and support to help fathers and mothers establish a strong relationship with their child/children and learn how to be a positive influence. Fathers and mothers will get help with parenting skills and co-parenting strategies.
The workshop is open to all fathers and mothers, regardless of race, religion (married, single, teen parents, kinship (grandparents/siblings raising children), incarcerated, convicted felons, those battling addictions, involved with children services, and domestic court. Carlos facilitates the course, which is designed to engage parents who need support who are seeking to improve their parental skill set.
The course includes: Legalities of Fatherhood, Building Parental Influence through Powerful Interactions, and The Art of Listening. For more information contact Program Case Manager Angel Singleton at 419-610-6915 or aross.startswithin@gmail.com Carlos Christian founded S.W.O. in 2011 as a non-profit organization that combats the alarming recidivism rate that hinders the growth of communities across the nation.
At the age of 13, Carlos got involved in the drug trade which led to a 10-year prison sentence when he was 19 years old. He was incarcerated at The Marion Correctional Institution in Marion, Ohio. At the time, his son was 3 months old.
"That's what drove me to evolve — I redesigned myself and became a new individual," Christian said. While he served his time, Christian studied administrative technology and graduated from college.
He said after his release from prison he gained custody of his son and got to see him go to college. During his sentence, Carlos dedicated himself to rehabilitation and being a positive role model for his community.
For more information about child abuse prevention programs and activities go to richlandcountychildrenservices.org. Please call the Richland County Children Services 24-hour child abuse hotline at 419-774-4100 to report child abuse and neglect.
« Back to News