Mansfield United Lions Club creates Valentine's gift bags for foster children
February 12, 2021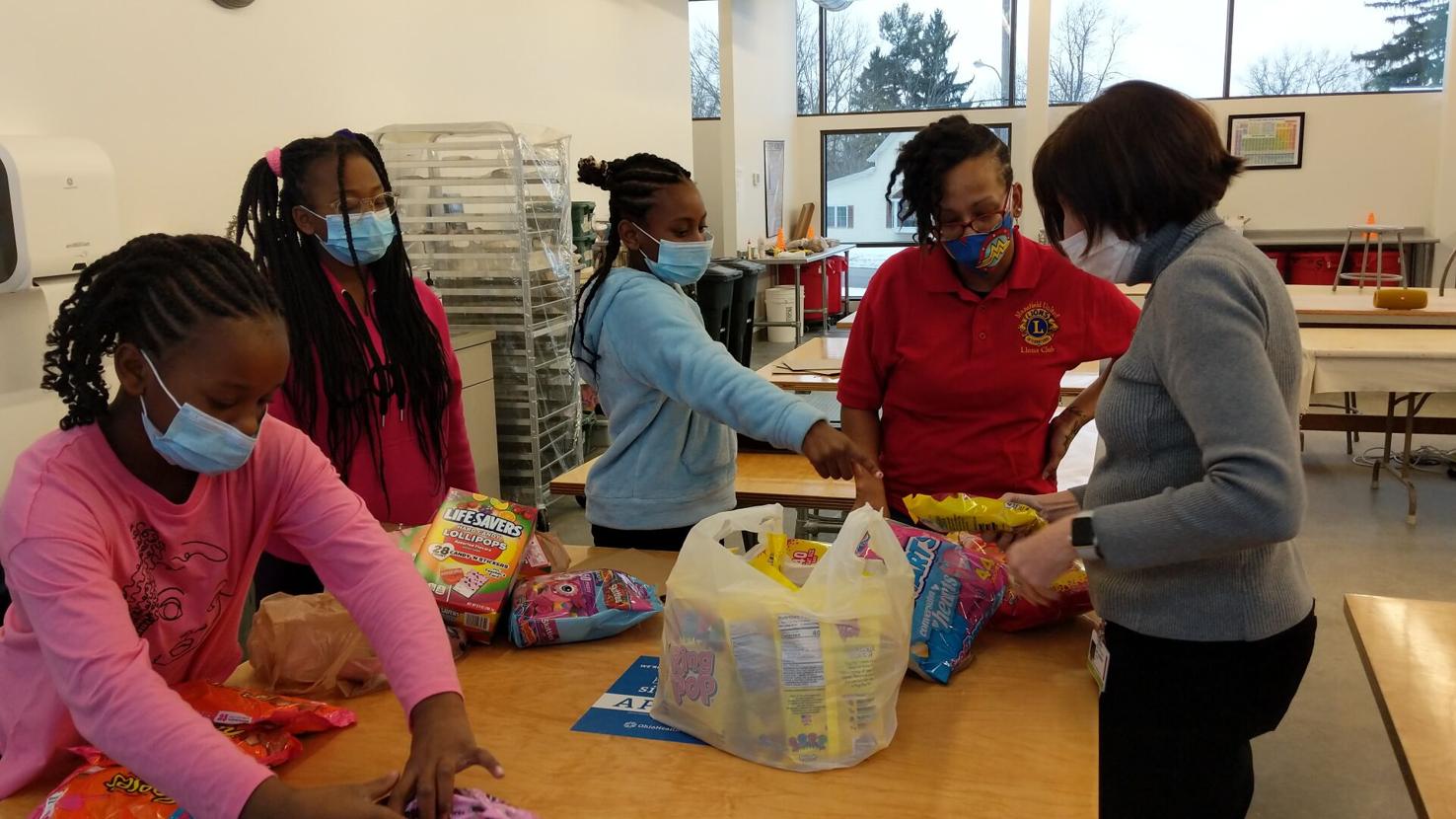 By Katie Ellington, Staff Reporter Richland Source
MANSFIELD -- The Mansfield United Lions Club hopes to make it a very sweet Valentine's Day for foster children in Richland County.
The group sponsored more than 100 children in foster care, packaging goodie bags with candy and a stuffed animal for younger children -- and candy and art supplies for older ones.
"I think it's kind of unique to do this for them for Valentine's Day," said Angel Singleton, club secretary and former charter president. "I hope that they're really surprised and know that there are people out there who care about them even if they don't even know them."
Singleton came up with the idea during a conversation with Brigette Coles, community engagement coordinator for Richland County Children Services.
"We appreciate the kindness and generosity of the Mansfield Lions Club. This is wonderful what they've done," Coles said. "This is a wonderful example of our community connecting with our foster youth and showing them that they are loved and cared for and that they are not alone."
The club assembled kits at the Mansfield Art Center, where they host their twice-monthly meetings.
"It really is about collaboration and the more people that focus in on doing good things for the community, the more as a community we're going to rise to the top," said member Deb Weaver.
The club is currently accepting new members and is welcome to all.
"Our club is one of the youngest clubs in the district," Singleton said. "We just want to be representative of the whole community."
There are currently approximately 120 children in foster care in Richland County, according to Coles.
Coles said RCCS is always looking for loving, caring homes that can take in foster children. Residents can learn more by calling 419-774-4100 or visiting and clicking the "FOSTER/ADOPTION" tab.
« Back to News