Building Community and Hope With Akron Children's Hospital Mansfield
January 8, 2021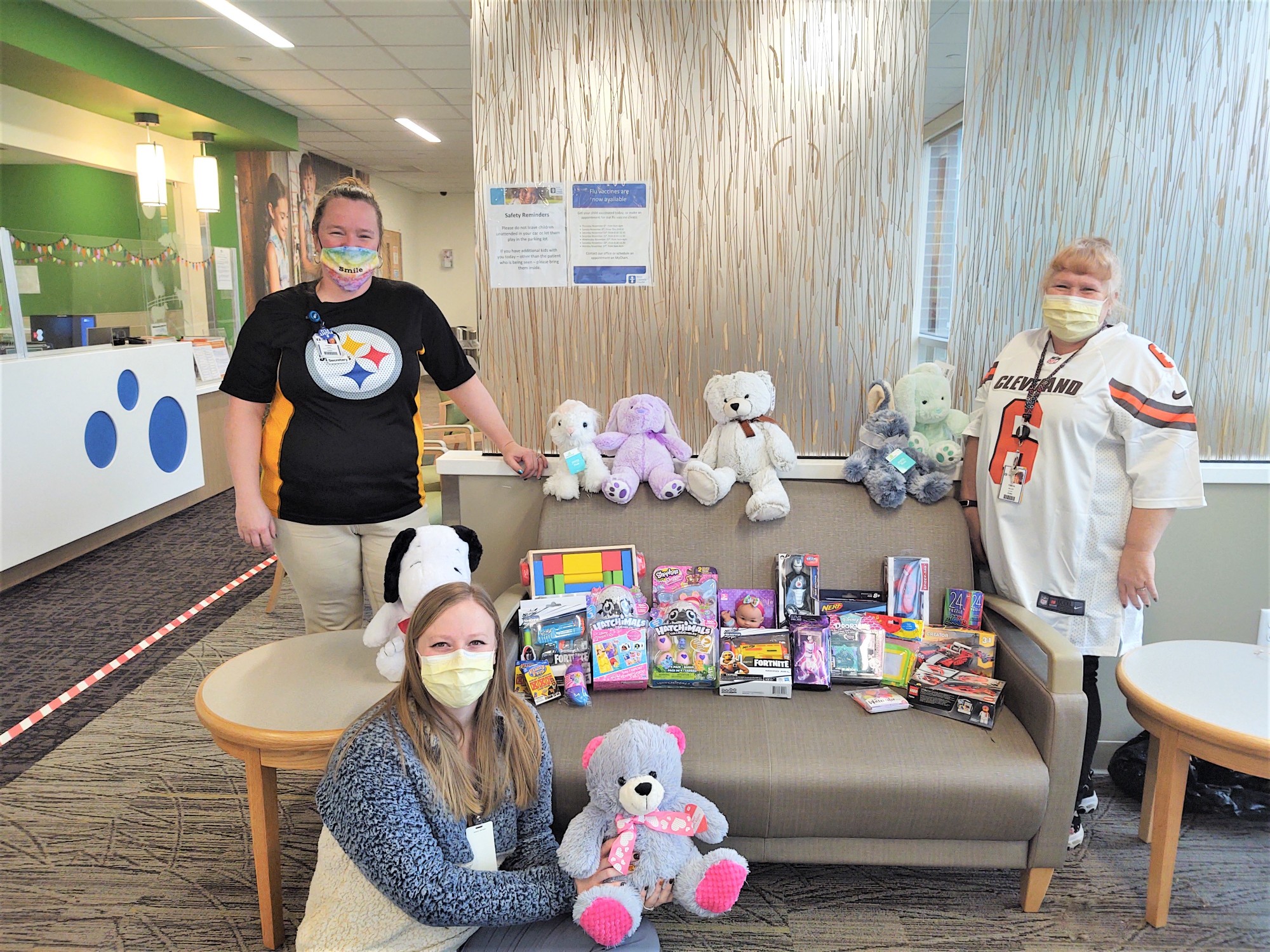 Pictured in the front row: Cortney Doyle. Back row left to right: Tasha Dart and Tonya Miller.
Richland County Children (RCCS) donated new toys and stuffed animals to Akron Children's Hospital Pediatrics Mansfield on Monday, January 4.
The items will be given to patients to help ease their fears of medical procedures, celebrate their birthday or brighten their stay.
"RCCS is happy to help the children at Akron Children's Hospital bringing a smile to their faces," said Richland County Children Services Community Engagement Specialist Brigitte Coles.
« Back to News