Crossroads - 40 Days of Gratitude
May 22, 2020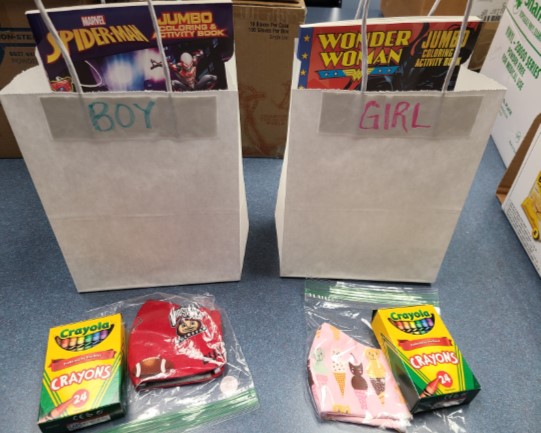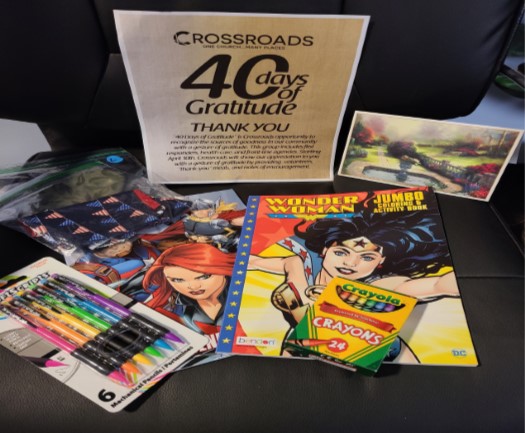 Donations from Crossroads Church from the "40 Days of Gratitude."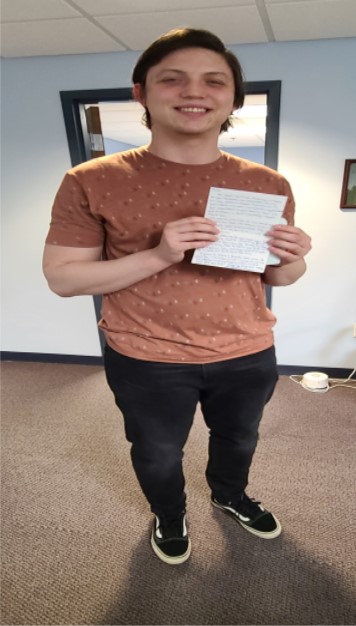 RCCS employee Chase Brlan was super excited to read his thank-you card from Crossroads.
Mansfield, Oh - Richland County Children Services received a huge donation of items on Wednesday, May 20, from Crossroads Church as part of their annual "40 Days of Gratitude" giving period. "40 Days of Gratitude" is a time designated by the church to recognize the sources of goodness in the community (a group that includes first responders, health care, and front-line agencies) with a gesture of gratitude.
Starting on April 10th, Crossroads has provided volunteers, "Thank-You" meals, and notes of encouragement to first responders and health care workers as a way of showing appreciation.
RCCS employees Nicole Foulks and Teresa Coll met with Crossroads Mission Coordinator Darlene Rudrick to accept the donated goods. Some of the items included over 200 coloring/activity books, boxes of crayons, sudoku/crossword books, mechanical pencils, and several sizes of cloth masks (including wee little ones!).
Individual care packages are currently being prepared to hand out to kids who attend visits at the Agency. The children can then take their respective activity bags home with them to ensure that no items are left behind (and potentially spread coronavirus to other families using that room later). Several bags have already been handed out to kids.
Crossroads members also composed 93 handwritten Thank-You cards for RCCS staff as a way to show the workers that they are appreciated, so everyone now has a Thank You card in their mailbox. A huge Thank You goes out to Crossroads Church as well for thinking about Richland County Children Services during this time.
« Back to News