Open Table Now on Zoom
May 13, 2020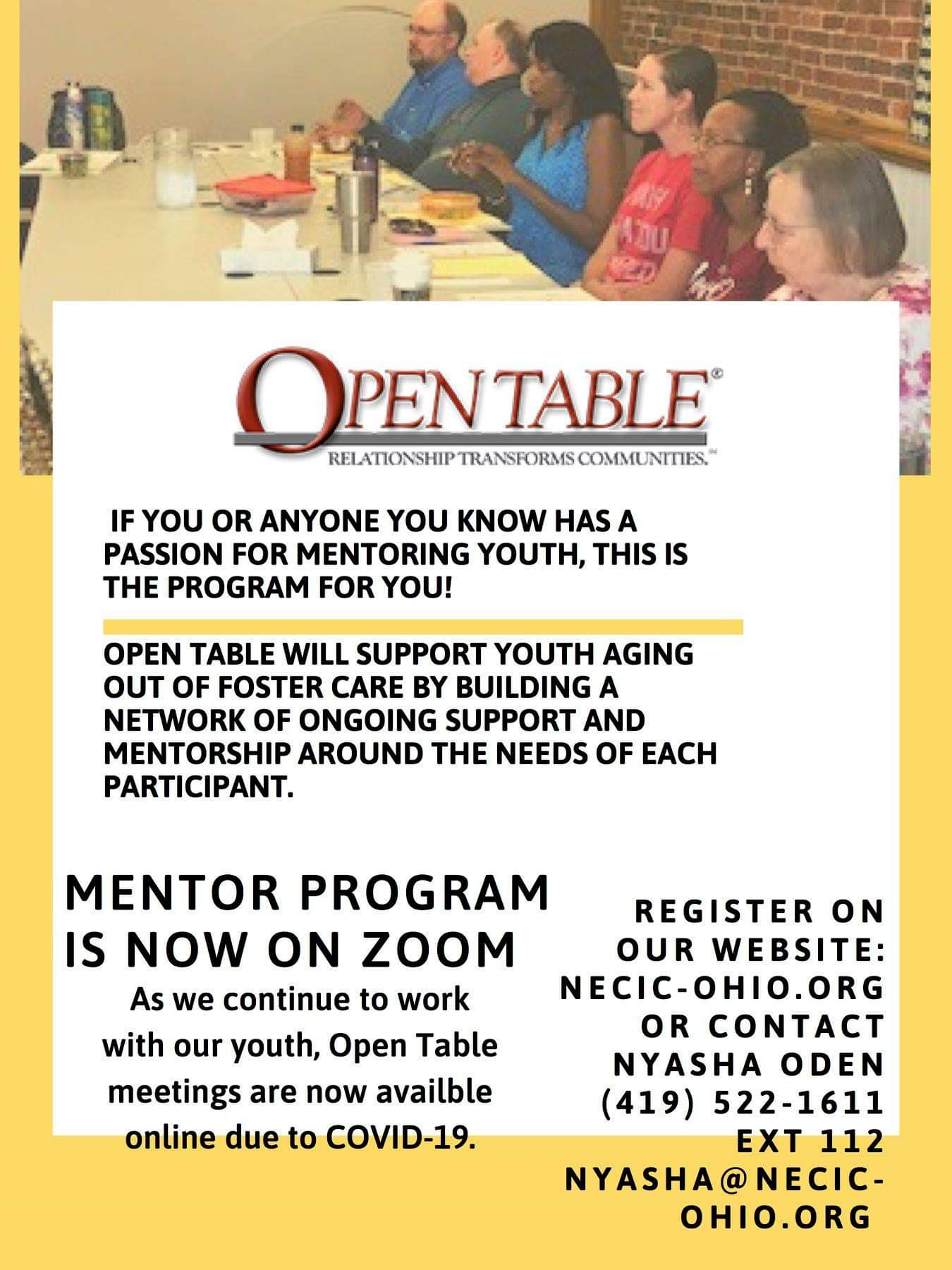 Open Tables is now on Zoom!
North End Community Improvement (NECIC) Organizer, Nyasha Davis along with all of the Open Table mentors are continuing to work virtually to help our community's youth aging out of foster care.
Open Table consists of each table composed of a group of volunteers that make a year-long commitment to act, through relationship, as a team of life specialists, encouragers, and advocates.
Over the course of a year, the Table works together to set goals, foster accountability, and implement a plan to create change.
To register call 419-522-1611 ext. 112 or nyasha@necic-ohio.org.
« Back to News