RCCS Building Community and Hope
March 20, 2020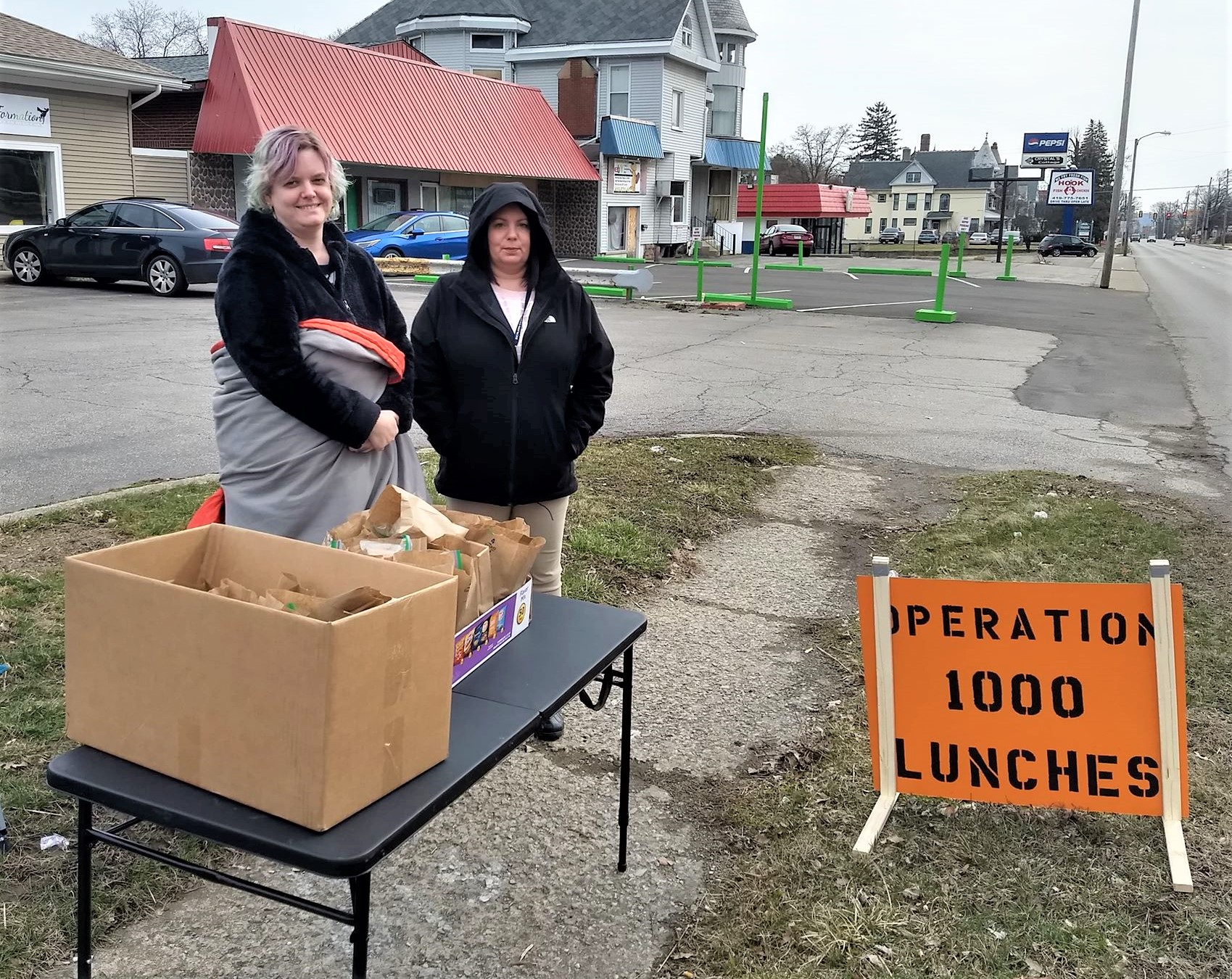 RCCS enployees distribute free lunches outside Akua Hair Clinic and salon.
Mansfield - RCCS participated in Operation: 1,000 Lunches to help feed students who are home from school amidst the outbreak of COVID-19 in Ohio.
The group is made up of community members coming together to help provide meals for the students.
From March 17 through March 20, school-aged children attending Mansfield City Schools picked up a free brown bag lunch at one of seven different locations throughout the city during Operation: 1,000 Lunches. Lunches were available on a first come, first serve basis from 11 a.m. to 12:30 p.m. The goal was to provide 50 brown bag lunches per day at each location.
Lunches were available at the following locations: Walnut Banquet Hall and Event Center, Lexington Ave Drive Thru, M and S Drive Thru, Akua Hair Clinic and Salon, Diamond Street Car Wash, Catholic Charities parking lot, and Latter Rain.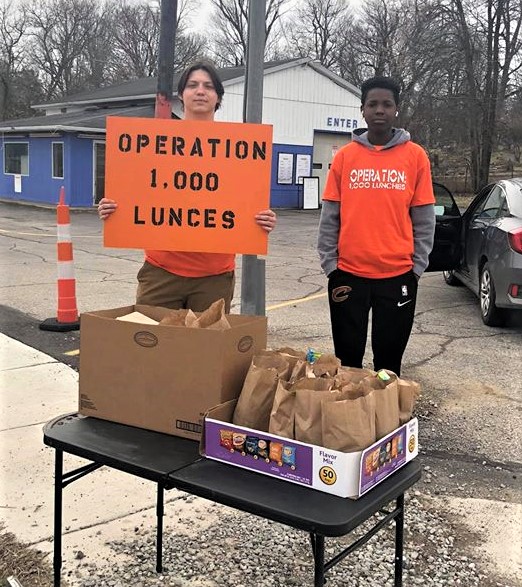 RCCS employees distributed free lunches at Diamond Street Car Wash.
Meal prep was provided by Smitty's & Co. Desserts were donated by Buckeye Bakery and Duda's Desserts. Gott's Butcher Shoppe also donated meat-cutting services and snacks.
« Back to News