November - National Adoption Month
November 1, 2019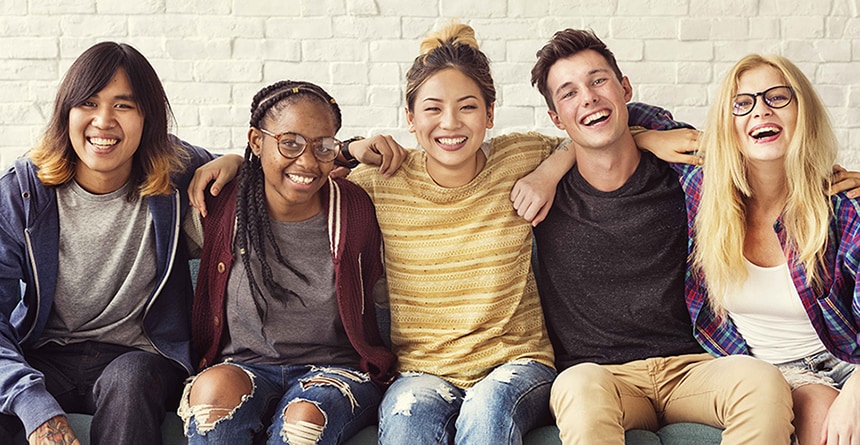 National Adoption Month to Focus on Why Family Matters to Older Youth
Mansfield, Oh— In Richland County there are older teenagers in foster care who face a future without stable and caring families to guide them into adulthood.
Older youth are much less likely to be adopted than younger children, and older youth themselves are often reluctant to pursue adoption, opting instead to prepare for independent living. Yet studies have shown that having a close relationship with a caring adult is key to improving their opportunities for success.
That is why the Children's Bureau, located within the U.S. Department of Health and Human Services' Administration for Children and Families, Administration on Children, Youth and Families, has designated this year's National Adoption Month as a time to share resources that encourage older youth to consider how important a family can be even after they become adults.
Too often, child welfare, adoption, and legal professionals settle on one path forward for older youth, accepting for them a future that doesn't come with the sense of belonging or connection that an adoptive family or guardian can provide.
Key Facts and Statistics
There are over 123,000 children and youth waiting to be adopted who are at risk of aging out of foster
care without permanent family connections. (AFCARS report)
Approximately one in five children in the U.S. foster care system waiting to be adopted are teens.
Only 5 percent of all children adopted in 2017 were 15 - 18 years old.
The risk of homelessness and human trafficking is increased for teenagers in foster care.
According to the most recent AFCARS report, of the 123,000 children and youth waiting to be adopted:
52 percent are male
48 percent are female
22 percent are African American
22 percent are Hispanic
44 percent are white
The average age is eight years old
11 percent are between 15 and 17 years old
Average time in foster care is 31 months
Richland County Children Services believes every child deserves a home. When a child cannot remain with their birth family, adoption provides that permanent family. Through our adoption services we create families by placing children in their forever homes.
RCCS adoption services are provided in conjunction with our foster program. Any family wishing to adopt a child must first become a foster family. Through this system, we are able to screen, train and support prospective adoptive parents and ultimately match them with a child in need of a safe and nurturing home. Many of our foster families adopt their foster children. Other families become foster parents solely in anticipation of adopting a child. Whichever path you take, adoption is a joyous way to create a permanent parent/child relationship.
For more information contact Richland County Children Services at /foster-adoption/foster-adoption-2 or call 419-774-4100.
« Back to News