September is Kinship Month
September 5, 2019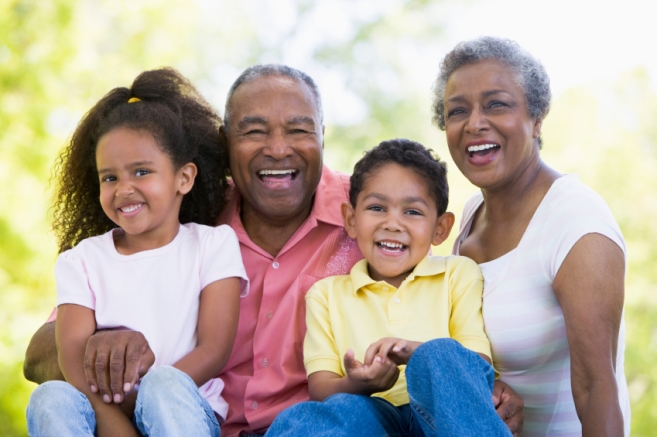 September is Kinship Care Month.
Kinship Care is providing children a place of love, hope and safety when they're own parents are unable or unwilling to do so. Richland County Children Services strives to ensure that children are placed with kin whenever possible. Kinship placements are important to the agency and to children because they allow the children stability and can create a unique sense of belonging by preserving families when parents are not able to do so.
Kin can be a blood relative or a non-relative who has a relationship with the family or the child. Kinship arrangements are established in a number of different ways. Sometimes kinship arrangements may happen informally. For example, you may be raising your grandchild, niece, nephew, or cousin. There may have been no paperwork involved, and the child's parent's may be okay with the arrangement. This is one example of informal kinship care.
Statistics show that Kinship Care is becoming more and more common. According to the 2010 Census report, around 4.9 million children in the nation under the age of 18 live in grandparent headed households in the United States., which is an increase from 4.5 million living in grandparent-headed households in 2000.
In Ohio, more than 200,000 children under the age of 18 live in homes where the householders are grandparents or other relatives and of these, 180,000 live with grandparents who are householders and 45,000 live with other relatives who are householders.
The number of children in a kinship arrangement is steadily on the rise due to the difficulties faced by biological parents from drug abuse to poverty. Kinship placements tend to be more enduring over time due to blood ties than any other placement option.
No matter how the arrangement was made, kin are making a courageous and life-changing commitment to the children in their care.
Richland County Children Services offers Kinship services by assisting families in obtaining benefits and services through our Kinship Navigator team.
Kinship Navigators will help the Kinship Caregiver locate and obtain community services for which they are eligible.
These resources may include the following, if the Kinship Caregiver is eligible as determined by income:
"Child -Only" TANF or Ohio Works First Assistance
Medicaid Coverage
Food Stamps
Child care subsidy
Kinship Permanency Incentive (KPI) – if legal custody was established after July 2005
Utilities assistance
211
For more information about our Kinship Navigator program, call 419-774-4100.
« Back to News