Mansfield City Schools offering all students free lunch and breakfast
August 9, 2019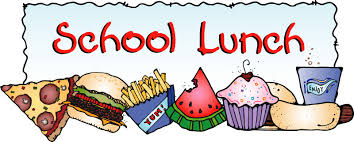 Again this year, no need to send lunch money with your kids
From Mansfield City Schools Tygerpride
Lunches will be free to all Mansfield City Schools students again this school year through the district's continued participation in the Ohio Department of Education's Community Eligibility Provision (CEP).
As always, student breakfasts also will be free.
The CEP program, which was implemented last year, permits the district to serve free lunches to all students, regardless of family income, and eliminates the need to verify income for free or reduced-price lunches.
Food service manager Lauren Moran said an average of 2,500 lunches were served daily in 2018-2019, an increase of about 150 over the previous year.
Lunches for adults will be $4; breakfasts $2.50.
Following is the CEP notice required by the state:
The Mansfield City School District will continue participating in a Free Breakfast and Lunch program for the current school year (2019-2020). This alternative is referred to as the Community Eligibility Provision. All students enrolled at the following school(s) may participate in the School Breakfast Program and the National School Lunch Program at no charge. Household applications are not required to receive free meals, but applications may be distributed by the school to collect household income data for other programs that require this information.
All students will be served breakfast and lunch at no charge at the following sites:
| | |
| --- | --- |
| Mansfield Senior High | Prospect Elementary |
| Mansfield Middle School | John Sherman Elementary |
| Malabar Intermediate | Springmill STEM Elementary |
| Mansfield Spanish Immersion | Woodland Elementary |
« Back to News