Hackedorn and Harless honored for a combined total of more than 50 years of service to RCCS
April 19, 2019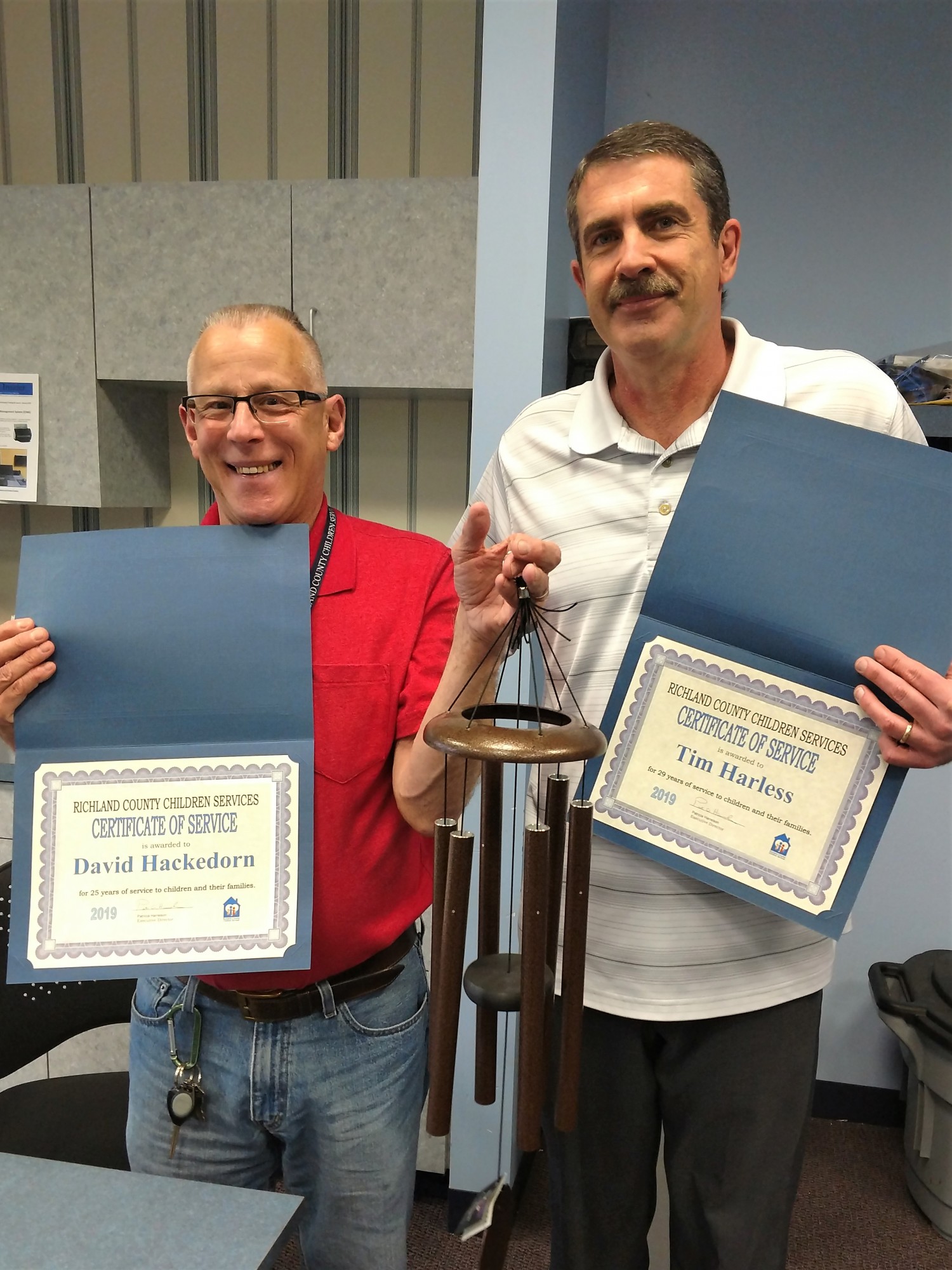 Dave Hackedorn, Support Service, Transportation and Tim Harless, Director of Programming and Community Outreach
Mansfield, OH - Tim Harless, Director of Programming and Community Outreach and David Hackedorn, Support Service, Transportation, were honored for their combined 54 years of service to Richland County Children Services.
Tim started his career with the agency 29 years ago in 1990.
In 2017, Tim was named the Public Children Services Association of Ohio Child Protection statewide "Supervisor of the Year.
Tim supervises a variety of areas at Children Services, including family team meeting facilitators, Kinship navigators, and public information and community outreach efforts.
For years, Harless has led the Ohio Grandparent/Kinship Coalition, an organization of Kinship caregivers, advocates and agencies around the state.
Dave Hackedorn started his career 25 years ago in April 1994 at the agency's former Blymyer Group Home. After the home closed, he moved to the main office working in the finance department.
In 1996, Dave's experience and knowledge promoted him to head of the transportation department.
Hackedorn shared the key to his longevity with the agency.
"I really enjoy working at the agency and the people I work with. It's a lot of fun and filled with lots of laughs everyday!" Hackedorn said.
« Back to News