Wear BLUE to Work! on April 10
April 10, 2019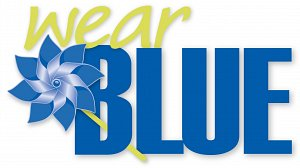 Today is the day!! Wear BLUE to Work!
Take a stand against child abuse and neglect!
Take a photo of yourself or your group and e-mail it to Brigitte.Coles@jfs.ohio.gov. and your photo will be featured on our agency website and Facebook pages. For details contact Brigitte Coles, Community Engagement Specialist at 419-774-4168. #OhioWearsBlue
Every factory, business, organization, agency and school can help raise community awareness about this important issue. In Ohio, people will "Wear Blue To Work" on that day, sending a positive message that children are our most precious resource and that everyone must work together to protect them. Since child abuse happens to people in all walks of life, we hope people throughout Richland County will participate.
We ask that business owners, manufacturing leaders, school administrators and others to participate in this one-day event.
« Back to News