RCCS Joins My Brother's Keeper Initiative
February 4, 2019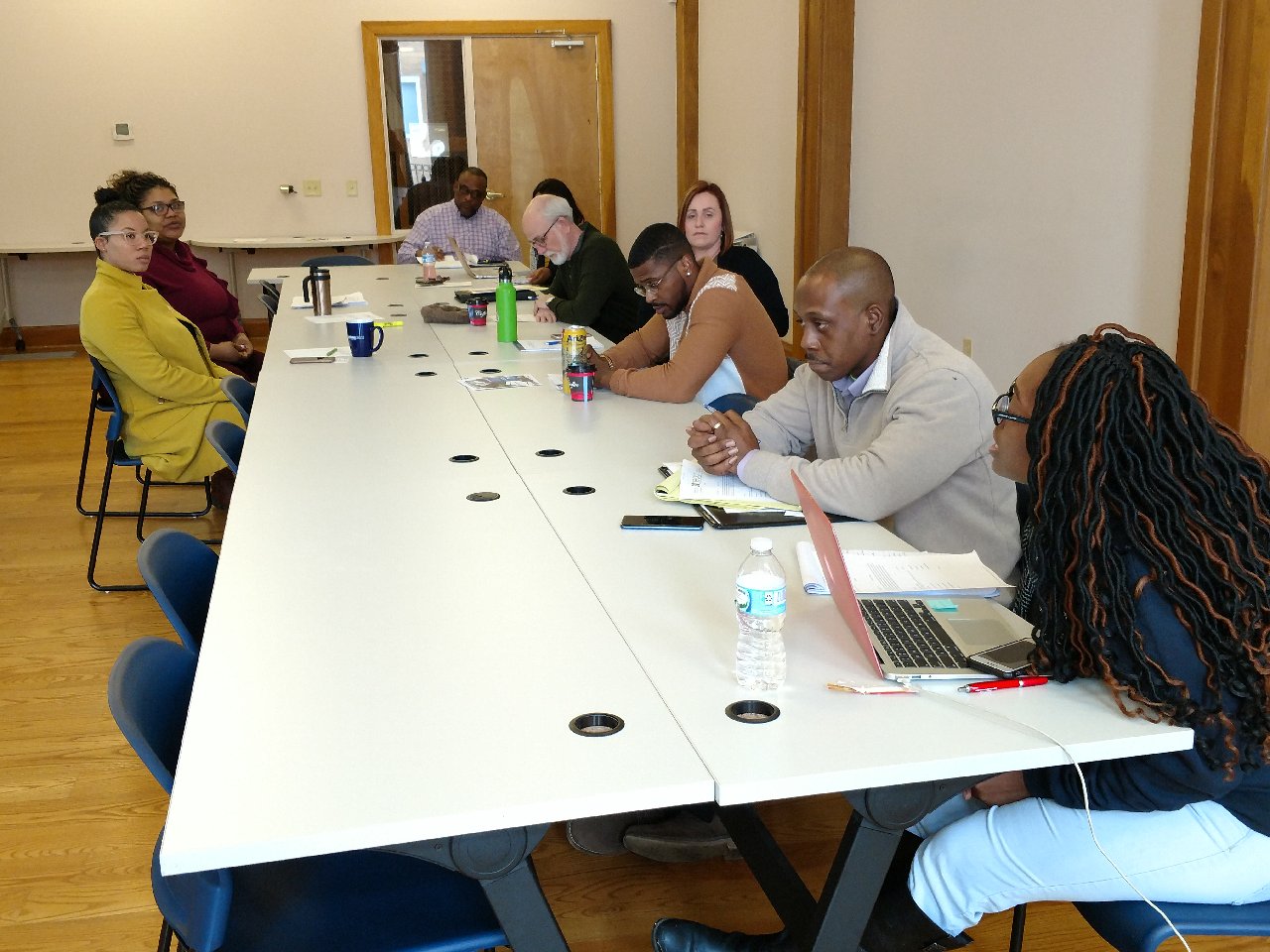 The MBK Mansfield Coalition discussed the long-term goals of the initiative during a meeting at NECIC.
Richland County Children Services is teaming up with NECIC (North End Community Improvement Collaborative) and other community partners for the My Brother's Keeper Initiative. My Brother's Keeper (MBK) was established in 2014 as a White House program under President Barack Obama.
President Obama launched the MBK initiative to address persistent opportunity gaps faced by boys and young men of color and ensure that all young people can reach their full potential.
Through this initiative, the Administration joined with cities and towns, businesses, and foundations who are taking important steps to connect young people to mentoring, support networks, and the skills they need to find a good job or go to college and work their way into the middle class.
A meeting was held Tuesday, Jan. 29 at NECIC to discuss the long-term goal for Mansfield to serve as an umbrella for the movement, specifically through branding incentives, events, trainings and youth leadership and programming.
Leah Jones, Regional Representative for U.S. Sen. Sherrod Brown (D-OH), and Kay Smith, Community Organizer for NECIC, led the meeting.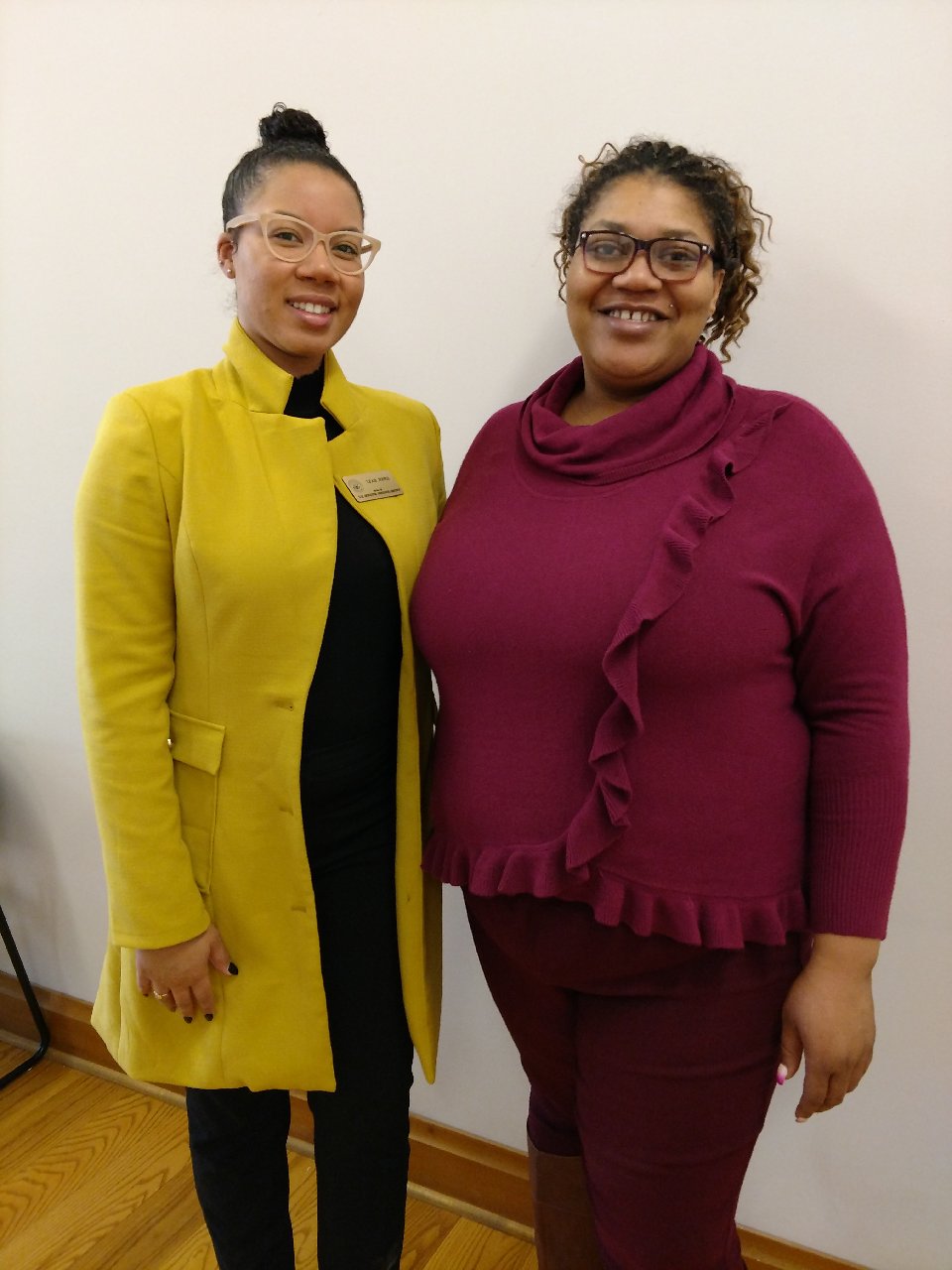 Leah Jones, Regional Representative for U.S. Sen. Sherrod Brown and Kay Smith, Community Organizer for NECIC, presented information about MBK.
In 2016, the city of Mansfield signed on as a MBK community. Sen. Sherrod Brown helped launch the first-ever statewide coalition of the "My Brother's Keeper" (MBK) program in Columbus.
MBK Ohio works with local chapters to offer support and provide resources that help Ohio communities sustain and grow their local MBK chapters. Brown's office worked closely with The Ohio State University and the Kirwan Institute to develop the statewide My Brother's Keeper coalition.
My Brother's Keeper is focused on six milestones:
Getting a Healthy Start and Entering School Ready to Learn
All children should have a healthy start and enter school ready – cognitively, physically, socially, and emotionally.
Reading at Grade Level by Third Grade
All children should be reading at grade level by age 8 – the age at which reading to learn becomes essential.
Graduating from High School Ready for College and Career
All youth should receive a quality high school education and graduate with the skills and tools needed to advance to postsecondary education or training.
Completing Postsecondary Education or Training
Every American should have the option to attend postsecondary education and receive the education and training needed for the quality jobs of today and tomorrow.
Successfully Entering the Workforce
Anyone who wants a job should be able to get a job that allows them to support themselves and their families.
Keeping Kids on Track and Giving Them Second Chances
All youth and young adults should be safe from violent crime; and individuals who are confined should receive the education, training, and treatment they need for a second chance.
"We must collect particular data, aligned with the recommendations of the Obama White House, to establish shared measurements of impact and success of programming," Jones said.
"NECIC has partnered with The Ohio State University in Columbus to move the initiative forward with the help of Vista (Volunteers in Service to America.) The goal is to lay a solid foundation for the initiative," Smith said.
« Back to News