Commissioners Proclaim November National Adoption Month
November 8, 2018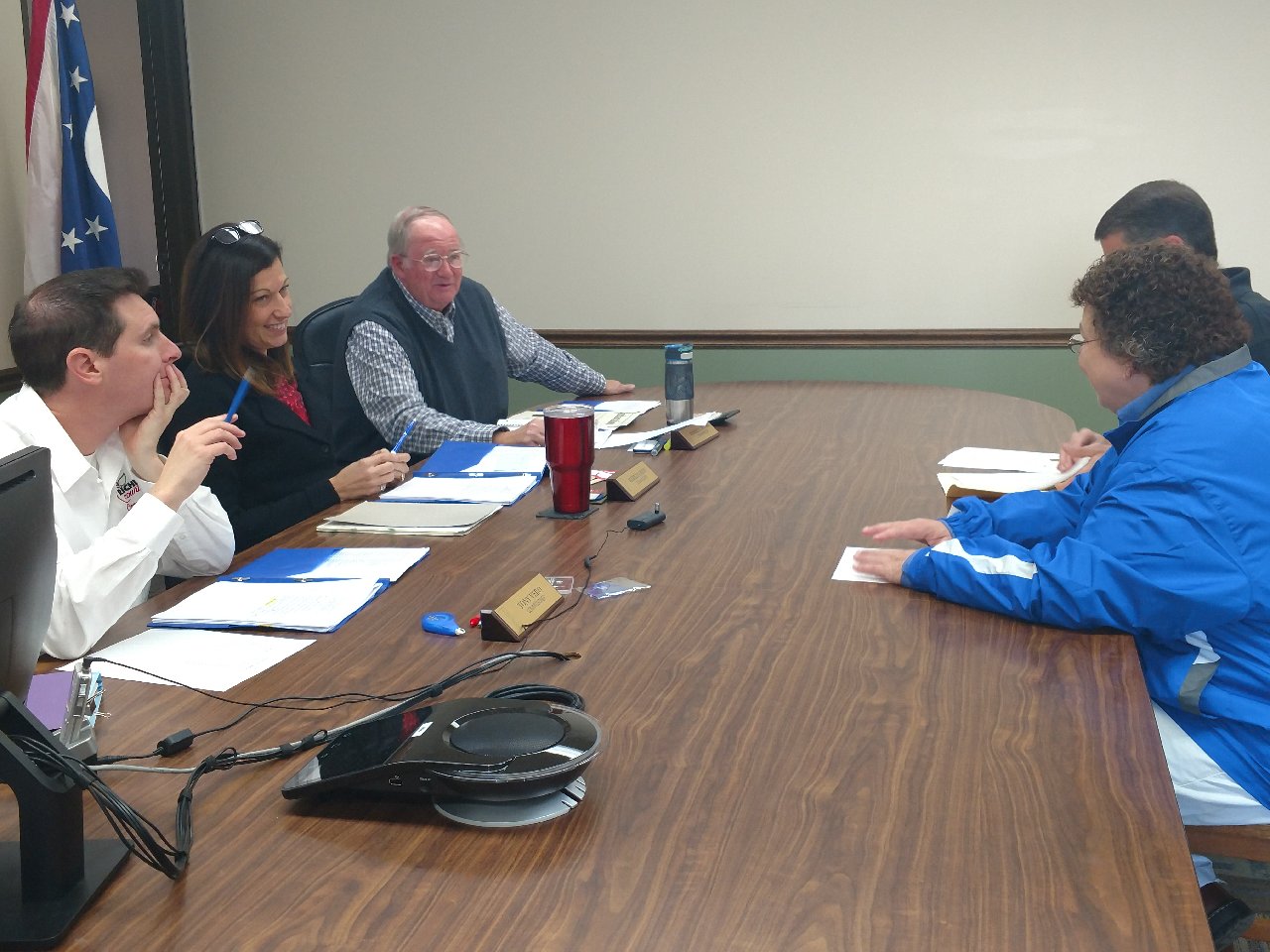 Richland County Commissioners Tony Vero, Marilyn John and Darrell Banks (left) present a proclamation Thursday designating November National Adoption Month to RCCS Executive Director Patty Harrelson and Director of Community Outreach and Programming Tim Harless.
Mansfield – The Richland County Board of Commissioners issued a proclamation Thursday designating November as National Adoption Month in the county.
The theme for 2018 is "In Their Own Words: Lifting Up Youth Voices," an effort to formally and informally provide opportunities for young people to share their voice and perspective on adoption and foster care.
Commissioners Darrell Banks, Marilyn John and Tony Vero presented a resolution calling on all citizens to ensure that every child has a safe, nurturing and permanent family.
During the meeting, RCCS executive director Patty Harrelson and director of community outreach and programming Tim Harless told the commissioners that RCCS believes each child deserves a permanent and safe home.
"All kids deserve homes which are stable and loving, but our teenagers especially need homes which provide understanding and can deal with their trauma experiences," said Patty Harrelson, Richland County Children Services Executive Director.
In 2017, the placement and adoption services team placed a total of 104 children in foster care or institutional care, relative placement and agency permanent custody.
RCCS celebrated the adoptions of 14 children in 2017.
« Back to News