RiCI inmates donate pillows and funds to local charities
August 6, 2018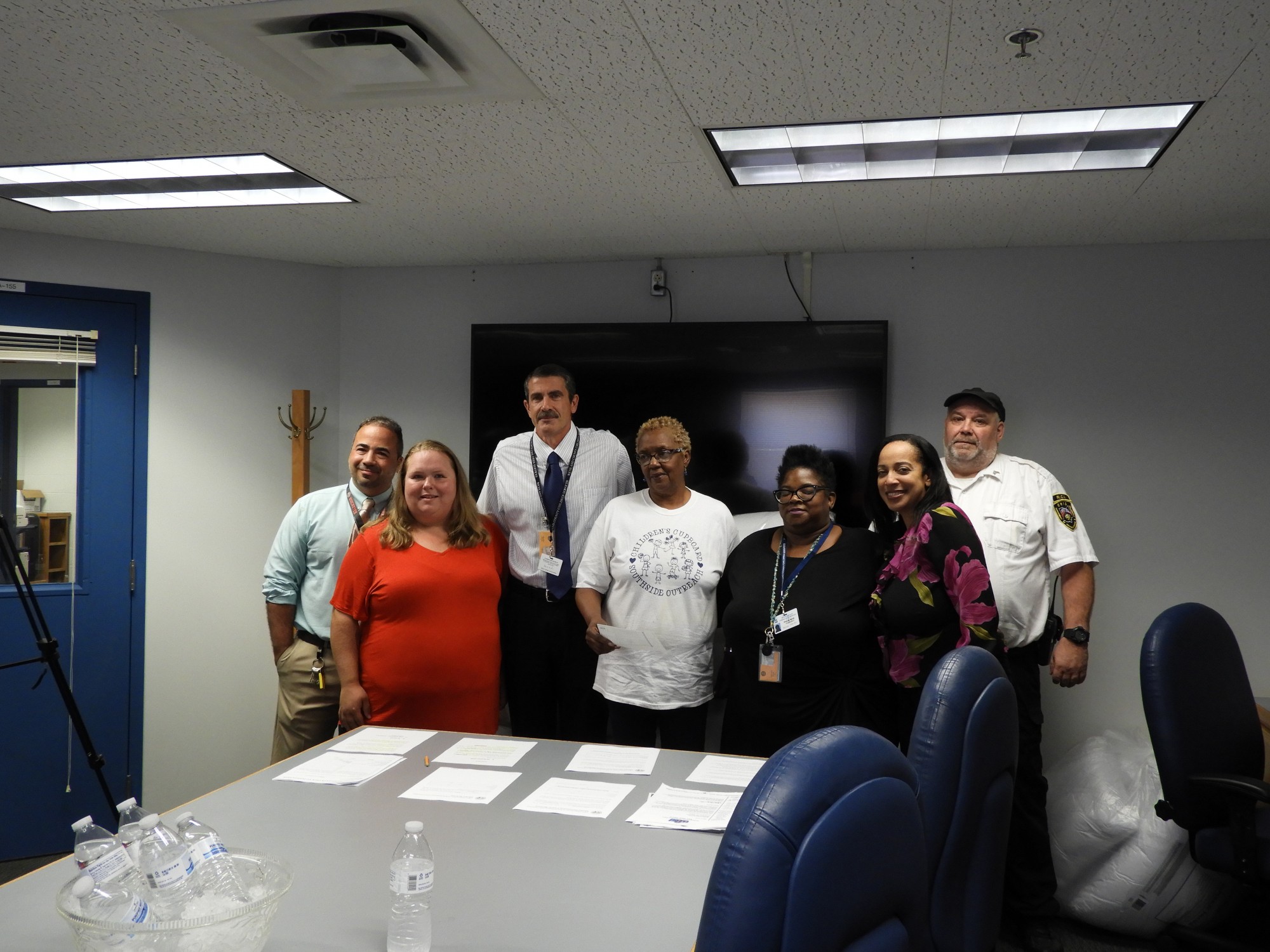 Tyler Warner, WMFD
Local News
RICHLAND COUNTY, OH - Funds raised by inmates at Richland Correctional Institution were used to give to the community on Friday. Click here for the complete story https://www.wmfd.com/news/single.asp?story=76656
40 Pillows were purchased and donated to Richland County Children's Services, as well as a donation of $1,350 given to the Children's Cupboard, a nonprofit based in Mansfield that helps less fortunate families.
Representatives from RiCI, Richland County Children's Services, The Children's Cupboard, and a select few inmates who helped raise the money were all on hand for the presentation of the pillows and the check.
All the money donated and used to purchase pillows was fundraised by inmates at RiCI who participated in the Red Cross inmate group. Legally, 51% of all funds raised by inmates annually must be donated to a 501C3 Charitable organization. Childrens Cupboard and Children's services both fall under that distinction.
Rossi' Azmoun, Warden's Assistant at RiCI said Friday "As an institution, we are always grateful for community partnerships and any opportunity to serve our area as a result of endeavors such as this."
Pamel'la Jones-Rembert was overcome with emotion at the generosity of the donation given to her organization. She will be using the money donated to purchase air conditioning units and fans so that the 60-70 children that come to her building for programming every day have a comfortable place to escape the heat.
Tim Harless of Richland County Children's Services was ecstatic with the donation and believes collaboration between organizations like these is what makes Richland County Special saying, "this is what collaboration is about, this is what Richland County is about, this is why I'm proud to be a part of this county."
« Back to News